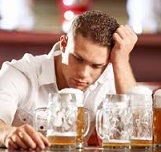 It's a nice dream – no detox or rehab. Not having to sweat and have horible  nightmares. No intervention form Doctors. A nice clean break from alcohol.
Sorry to burst the bubble.
Very few alcoholics can taper in my experience, because the first drink of alcohol persuades you to have another, another and another.....until the bottle is gone. It's an unfortunate neural trick.
If you are someone that drinks until the bottle is gone and wonder how it went so quickly or if fairies or your family dog drank half of it, sorry you can't taper.
It's nothing to ashamed of – I was never able to taper either. All the inability to taper means is that your brain has been changed and will fight you every step of tapering. It's nothing to do with willpower or lack of effort.
But you can get help. And not from the fairies. I recommend the Recovery Formula to understand more about the mechanics of drinking and stopping and a good therapist who understands addiction.
by Beth Burgess, Therapist and author of The Recovery Formula and The Happy Addict.