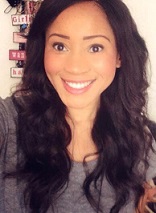 In this special guest post, Natasha Benjamin, founder of Free Your Mind, shares ten things that really help when trying to heal from mental illness. Natasha herself suffered from PTSD, Depression, Anxiety and Panic Disorder after experiencing childhood domestic violence. She now inspires others to heal from similar wounds through helping them express themselves and take responsibility for their recoveries.
1. Spend time around things that bring you peace. Mental illness is stressful, so make time to be in peaceful places, or with people you feel at ease with, whether that's friends, family, or a pet. Sometimes I visit friends that have children and go and play with them - it sounds silly but the joy you can get from acting like a kid again and getting away with it can be a great help!
2. Take some time out for yourself. It's important to treat yourself and give yourself special time every day, even if you can only manage something small. For example, when you have your shower or bath, use that time to really clear your head, enjoy it, and set your intentions for the day.
3. Remove toxic relationships from your life. Free yourself from whoever is holding you back, be it friends, family, boyfriends, girlfriends, or whoever else is unsupportive of you. Don't be afraid to start again; it could be the best thing you ever do for yourself and your mental health.
4. Trust your instincts. Your gut feelings are your body's intrinsic way of protecting you. If something doesn't feel right, it probably isn't. I used to ignore my instinct and it got me into all sorts of messes. Now I trust it, and it hasn't failed me yet.
5. Don't let a bad day discourage you. Setbacks and challenges are all part of recovery from mental health issues. As I always say, learn the lesson you need to. What could you have done better? Failure and defeat means you tried, which is something to be proud of in itself.
6. Seek help if you feel like you are struggling to cope. People with mental illnesses sometimes fear that they will be seen as weak if they're struggling, but seeking help is actually very brave. Talk to someone you can trust or get yourself an accountability partner – someone you can go to that will help and support you if you've had a setback.
7. Realise that everyone's recovery is different. Mental health recovery is not a case of "one size fits all", so don't feel discouraged or worry that you're doing something wrong if someone's recovery is going differently to yours. We are made up of all our unique experiences and this will contribute to how your recovery goes.
8. Know that recovery is very possible with small steps every day. Recovery from mental illness is achievable, but it requires commitment and patience. Once I knew that my recovery was my responsibility, I started to understand and take control of my life and the way I was living it, bit by bit. You may slip up sometimes, but as long as you are committed to getting better, it is possible to make great progress.
9. Be kind to yourself. This is a hard one when struggling with a mental illness, but try not to be so hard on yourself. Take each day as it comes, give yourself time to heal, and find a safe outlet for your emotions - writing, art, sports, music, whatever feels right for you. You are in the process of recovery and as long as you are doing your best, that is all anyone can ask of you - even yourself.
10. Connect with others who are recovering. Read about real life experiences of mental illness and connect with others who have shared their journey of recovery. I recently published a book on mental illness. The idea came to me when I realised how healing it was for me to write and share my story. I wanted to help others speak out and share their experiences and voices, too. I did a call for submissions online and was overwhelmed by the response. Free Your Mind – The Anthology aims to encourage, educate and empower everyone about the realities of living with, and recovering from, a mental illness.
Free Your Mind – The Anthology by Natasha K Benjamin is available via Amazon Worldwide.
BIO: In addition to running Free Your Mind, Natasha also sits on committees for mental health policy and provision, and has just been elected Council Governor for North East London's NHS Foundation Trust. In 2013, Natasha was nominated for an Inspirational Woman of The Year Award and in 2014 she was nominated for 3 more awards for her inspiring work and dedication to the field.