As teenagers, most people probably had a few dodgy experiences drinking alcohol; underage drinking is almost a rite of passage in the western world. But what if you're beginning to realise that what started out as weekend fun is turning into a serious nightmare? Can you really stop drinking when you're still a teenager?
In this inspiring guest post, Ryan Miller shares his story about the benefits of straightening his life out sooner rather than later.
The Myth of "Being Too Young" for Recovery
When people hear my story, the response I get most often is "Wow! I can't believe you got sober so young!" Yet, I honestly don't think there is anything bizarre about being a young addict in sobriety. I got sober when I was 19 years old. I work for a man who got sober at 19, and some of my best friends got sober at that age, as well. I once knew someone who actually got sober when he was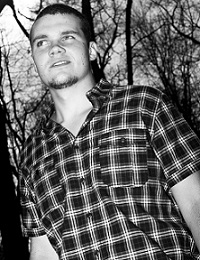 17!
There was once a time when I thought there was such a thing as "being too young". However, the truth was that I just didn't want to be an addict, so I tried to use my age as a cop-out. I was 17 years old when I first attempted sobriety. I was about to be a senior in high school, and then I was off to college. The thought of being sober at this stage terrified me. I wouldn't be able to party, to date, to have fun…I wouldn't be able to have a normal life as a teenager.
It didn't occur to me that, as an addict, life would never be normal. Between 17 and the time I got sober, my experience was anything but normal. I drank and used drugs on a daily basis, from the moment I woke up to the moment I passed out. My addiction progressed rapidly, and it was directly responsible for my failing classes, slacking off at work, and deteriorating relationships with my friends, family and girlfriend.
It's clear that addiction does not discriminate, especially with respect to age. My experience tells me that I've been an addict since the first time my lips touched alcohol. From then on, I drank like an addict, abused pills like an addict, and smoked pot like an addict. I could not control or moderate how much I consumed, and I could not stay sober. That's the definition of being an addict, and it has nothing to do with age.
If age has no bearing on addiction, then it shouldn't have any bearing on recovery, either. I've seen young addicts succumb to the same delusions as myself: "I'm too young", "It's just a phase that I'll get over", "If I get sober, I won't be able to have fun anymore", etc. Yet, the fact is that once you've crossed the line into addiction, there is no turning back. My experience is perfectly encapsulated in one of my favorite quotes: "Addiction is like being pregnant. You either are or you aren't, and the only thing that changes over time is how obvious it is." By the time I got sober, it was certainly obvious that I was an addict. If I had kept going, it would have only gotten worse.
Contrary to what young addicts such as myself first think, getting sober at a young age is not the end of everything. It is the beginning. Getting sober has allowed me to do everything that drugs and alcohol prevented. Instead of cutting class to get high, I study and get good grades. Instead of working the same dead end job day in and day out, I have a job that I love. Instead of dishonesty, spite and manipulation, my relationships are now based on honesty, compassion and integrity. There is not part of my life that hasn't improved from getting sober young.
In the state of Florida, where I currently reside, we have an annual conference called "FCYPAA" (Florida Conference of Young People in AA). The first time I attended, I was awestruck at the sight of so many young, recovering alcoholics packed into one place. There were literally thousands of them! Each individual was living proof not only that you could get sober young, but that you could live joyous, happy and free as a young adult in recovery! Each one was laughing and having a good time, just as I have laughed and had a good time at each step of my journey. I still do all the things that a young person does, except I'm sober. There's no doubt in my mind that sobriety has changed my life for the better, and I have no doubt that it will change your life for the better if you honestly strive for it.
Ryan Miller is a recovering addict and blogger at Drug Treatment Center Finder, a national directory for drug rehabs and recovery resources.