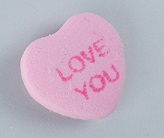 Way back when I was first trying to recover from alcoholism, I remember being stuck in a pit of low self-esteem. My alcohol counsellor at the time said to me "You have to learn to love yourself."
As much as I appreciated her words, she never told me how you can love yourself! It just seemed like an esoteric phrase that didn't mean much.
I have since discovered that loving yourself is somewhat of a skill - it doesn't take time or patience while you just wait to 'get it'. Loving yourself is something that you can learn to do through focusing on the right things and taking action.
So how can you learn to love yourself?
1. Focus on the positives, rather than the negatives: As a recovering alcoholic for example, I had to be proud of myself for my progress, rather than looking back at how I might have screwed up my life. This approach totally makes sense, too. After all, there is nothing you can change about the past or the mistakes you might have made. Appreciate what is good about you, rather than bemoaning what is not your ideal.
2. See the strengths in your weaknesses: OK, so I may be a bit unassertive sometimes, but that just shows that I'm considerate. I may be impulsive, but that means I can also be very generous. Get the picture?
3. Forgive yourself: While we all have times when we haven't acted as our ideal self, we are only trying to survive in a challenging world. Cut yourself some slack.
4. Be kind to yourself: We all make mistakes, and yet we are often our harshest critics. Treat yourself as you would any other human being, and be kind about flaws or failures.
5. Realise the nature of being human: We're not perfect. End of. Just aim to be the best you can be, and acknowledge your progress.
6. Play down the hater: Often low self-esteem comes from our childhood and being criticised or emotionally neglected. If there is a voice in your head telling you you're no good, recognise whose voice that is. Did it come from a parent or teacher? Realise that it doesn't serve you to listen to it. It isn't valid any longer, if it ever was.
7. Develop yourself: If you really don't like some of the things about you, then change them! Working on ourselves and aiming to do the right things in life is the only sure-fire way to boost our self-esteem on an ongoing basis. Do loving things and act with integrity every day, and validate yourself for your achievements and you will definitely learn to love yourself.
by Beth Burgess, Therapist and author of The Recovery Formula, The Happy Addict, and What Is Self-Esteem?